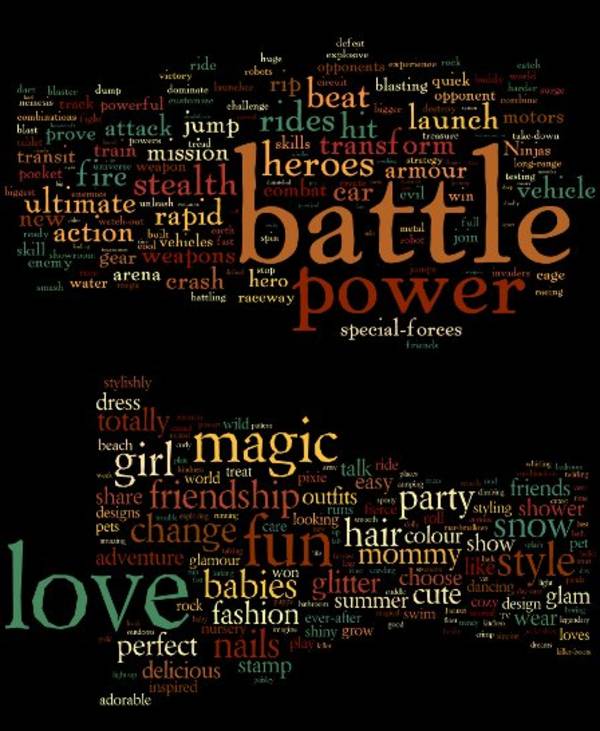 Word-clouds made of transcriptions of toy commercials aimed at boys and girls, respectively. Click pic to go to article.
But the reasoning behind all the women-must-do-this-work and men-are-excused-from-this-behavior talk is that we're born with those differences, you know. "Girls" are "naturally" interested in homemaking and relationships and superficial beauty, and "boys" "naturally" want to go off to war and compete with each other.
Surely these messages being delivered 24/7 from birth couldn't have anything to do with our tendencies. It's all inborn, and therefore morally neutral!
::facepalm::
Love,
Ultimate Battle Power Transform Girl