Category —
kungfu yay
Among the many fundamental things about Taiji that are tricky to grasp and incredibly powerful when you do, lately I'm being blown away by this one:
It is never as powerful, useful, or meaningful to move as it is to be moved.
How do you "be moved"? Simple(ish) — instead of pushing something with your muscles, you shift your focus to perfecting how everything is lined up and balanced so that the energy can flow through you as smoothly, as uninterrupted as possible. (See also "Redirecting Lightning".)
Yes, you do both things all the time: The difference is where your focus is. Try this little exercise: Stand up and lift your arms to straight out in front of you. Great; put them back down. Now, focus on your core (stomach / oblique) muscles, feel them activate, and without doing anything at all with your shoulders or biceps, let your arms float up. The latter is trickier — especially the part about keeping your shoulders relaxed – but the end-result is more graceful/controlled, and because it uses core rather than arm muscles, hella stronger. In the first case, you're just forcing energy through; in the second, you're clearing a path for energy to follow. (Bonus exercise: Try the above and focus on feeling the kinetic energy that drives the motion coming all the way up through your feet and legs to your core-muscles and then floating your arms up. Now drop everything, shake it out and just lift your arms the old way again, and feel the difference. Wild, eh?)
The energy is there already — you have motion in you (unless you're dead), and making more is as simple as putting a little pressure on the ground with your foot — so the challenge is really to make it go the right way. Which is, considering the subtlety of the energy we're talking about — are you with me here, physicists? — an impressive task.
You can't, by the way, learn to do this without learning to feel said energy. There's no shortcut where you just "put your arm at thirty degrees and blah blah blah". There are certainly guidelines, but at the end of the day whether they're working comes down to just one thing: Where'd the energy go? Did it get stuck and/or dissipate, or did it go where you wanted?
Other ways to say it:
Instead of initiating / forcing / "doing the yang", you relax / prepare / "focus on the yin".
The act of moving still has to happen, but it is in essence easy; the hard part, and the part that gives strength and perfection to the movement, is all the space of non-movement around it.
You don't "bring (a) God"; you prepare the altar just so. The god is arguably there all the time (whether because it's omnipresent or a metaphor for energy / existence or whatever); what makes this different from everything else is how it's prepared — the intention and reality of it, and its ability to channel that energy effectively. This is the essence of what we look for in an altar, a ritual, a prayer; yeah? Something that can channel god-energy. It's not your energy that matters, which is why even very inexperienced spiritual people know that the person loudly wishing for a million dollars isn't doing praying right.
(Holy shit guys. Praying–correctly–is taiji training.)
"Moving" in the life-activity sense is pretty easy, too. You can always create change, though anyone can tell you how much easier it is to create bad change than good change. All bad change requires is unleashing some energy. Good change requires aim: In fact, arguably it requires just aim.
You don't "throw a punch" any more than you "bring a God": Even though the act in that case does come from you (well…we could argue that the energy you're channeling is just as validly "god-energy" as the one that's making the trees grow, but let's leave that for another time), acting is 1% of your total effort, the other 99% of which is prepatory stillness.
When you get good, you can do this work quickly (perhaps like a "good" spiritualist doesn't need much in the way of trappings anymore); but when you're a student, you may spend five minutes just standing there, adjusting everything, in service of calling forth a single motion. (Yes, to answer the implied question, I do this. Pretty often. Probably looks seriously weird from the outside, heh.)
Other ways to mean it:
Quick, name your three biggest challenges right now. Better job? Huge goal? Lacking something relationship-wise, or need a new purpose in life?
Do you think the best answer to those things will come from "moving" — from throwing action at them — or from standing still and preparing everything so that the energy that's all ready all over the place can flow through you in the right ways?
You've heard the same ten thousand platitudes I have, about how like attracts like, about how if you do the right thing the right opportunities will come to you. But why? How can you make it happen? Do you "just wait"?
Well, yes and no. You don't just wait, or to say it another way, you don't do nothing; you in fact do nothing. You do the 99% that isn't the action itself — you clear all the blockages; you make the altar, the body, the pathways, the yin bits, perfect. And then, because the force for such changes doesn't come from you, you hold still and wait for a bolt of it to come — which, depending on the force required, usually doesn't take very long; most life-changes are predicated on types of energy that fly around among humans all the time. (Right? We're not talking about preparing the ground for the coming of the next Messiah here; we're talking about getting the right frame of mind together to accept a pulse of finance, or friendship, or luck — all pretty common things.)
This feels totally different.
It's both easier and a million times stronger.
When you do it right, you tend to be dumbstruck, looking at your hands and wondering where the hell that came from.
It's not that there are "things you can't do" in this world. It's that there are things you can't do in this world; that require the kind of power that can only come from yin-doing, from making the situation such that they can happen with maximal efficiency.
The difference is that between a toddler throwing blocks and a student constructing a block-throwing robot: So much more preparation "work" goes into the latter, but what you see, the final outcome, is just a shockingly more powerful and efficient use of the same simple energy that's there all the time — in fact, what you see is one person flailing with all their strength and missing, and someone else sitting back and having a nice drink while perfect shots just happen for them. You wouldn't say the student put in "less work" than the toddler, but because their work was more focused on preparation and efficiency, at the moment of throwing, they're having to do very little — in fact, if they prepared right, then the less they "do", the better.
"Stillness," says the I Ching in places, "is a sacrifice that you make to enlist the help of the Creative."
It is a sacrifice, too — it's difficult, when you desperately want to Fix The Things, to force yourself to focus on the yin-stuff and on being ready for the energy when it comes. When you're hurting or miserable in some way, you want to poke it, to do something about it, not to let it be there; but that's exactly the point. Tensing around it will hold it still, and shoving it will only cause damage. Flailing, in any sense, is never optimal. Even if all you can do is force yourself to relax, even if you accomplish nothing else in either the yin or the yang sense, you're better off for not having made things worse than if you just started throwing (literal or metaphorical) wild punches.
OK, I think I've run out of usefully different ways to say it. But yeah, Internet!
I'm about to go try my punching skills on my job problem.
Wish me luck. ;)
October 24, 2013 2 Comments
I haven't disappeared! I am, in actuality, almost completely re-structuring this site, and hopefully improving things a ton in the process — but that process is largely invisible from the yonder beyond the fourth wall, so I apologize for the apparent radio-silence.
I did run across this article this morning on embarrassing yourself, though, and in doing so I realized that it was a good vehicle to help me make a point I've been meaning to get to here at some point anyway. From the title, I think you've probably figured out what it is, but indulge me in a short story:
Once upon a time, there was a depressed and unhappy young-ish woman who, in spite of numerous blessings and accomplishments, could never seem to win the fight to get out of bed for more than one day at a time. She struggled constantly with self-loathing, despair, and a lack of direction; and rather unsurprisingly given all that, in her mid-twenties found herself divorced, homeless, jobless and pretty well fucked.
As happens when the karmic troops raze the fields this way, many decisions were made, good and bad, and a new life built, also with flaws that eventually took it apart — but one thing happened then that changed everything forever, and that would eventually prove the foundation for a more permanent, deep-seated and trustworthy happiness and sense of self-worth: The young woman finally girded her courage and took a martial-arts class. Ten years later, whatever else has happened, she's fit, confident, much more at home in her own mind and body, parsecs more socially well-heeled, and spiritually much closer to peace and understanding than she ever suspected she'd get. Starting so late in life — being 28 and still fumbly and stiff in a class where the really good people started as kids — may have felt overwhelming at first, but as it turns out, years of study make a difference, and the difference between 28-and-fumbly and 35-and-badass is huge.
That's all a very neat story, yeah? But let's unpack a bit of it that happens far too quickly: The young woman…took a martial-arts class.
What was the pivotal moment there?
Researching and choosing a place to study? She'd done that many times before. Steeling herself and going to that first difficult class? Maybe–that was hard all right, and it's probably the part they'd show in the movies. But she'd done a first class before, several times, and it didn't do anything but make her feel even more clumsy and embarrassed and cut-off from everyone else than before. It certainly didn't help: She went home after that first class and cried, and–well, no, that's a lie. She was crying before she got all the way in the car to go home. "Alienating" is not even the word for stumbling your way through something that makes you look stupid in front of people you don't know but really wish you could impress.
Ok, so…What about the fifth class? No, she'd done fifth classes before…they're just as embarrassing and difficult as first ones, if not a bit more so.
Sixth, then? Tenth? Fiftieth?
What was it, when was it, in the process of that big verb "took [martial-arts]", that the woman found something that turned her life around? When did it stop being scary and embarrassing and difficult and start being fulfilling and wonderful?
Well, it's been almost a decade now and I'll say this, as I get my gear together to bike to my lesson this morning — much more advanced lessons now, three times a week plus self-study – it's still embarrassing. I may look somewhat "cool" to some people on the outside now, but there's always so much more that I don't know, and endless ways to screw up, and big holes in my skills that are easy for anyone to spot — and the better I get, the more advanced people I find myself around, so I'm perpetually in situations with endless opportunities to look stupid. It's not as hard to make myself go to class as it used to be, since a) it's become a habit (I developed a hard rule in the first year that I was only allowed to miss a class I'd planned on attending if there was a stone-cold emergency stopping me, and now by default I don't miss classes), and b) I've gotten to see so many of the positive benefits that I can easily convince myself that it's worth the cringing. But it's never stopped being embarrassing.
And that's actually a good thing.
It wasn't just getting over being embarrassed that got me all the good I've gotten from kungfu – it was learning to appreciate being embarrassed itself. Sort of like when you learn to appreciate the pain of sore muscles (because it's a sign that you're getting stronger) — the pain of embarrassment is a signal. It means that I'm getting out there and learning, pushing myself to places I'm not comfortable, and hanging around people I admire (or I wouldn't care enough about what they thought to be embarrassed). I didn't "get past" the embarrassment involved in going to those early martial-arts classes: Instead, I learned to appreciate embarrassment, and now, instead of avoiding it, I grit my teeth and seek it out. Which is why I learned to play underwater hockey…and sail…and spearfish…and started climbing…and plenty else, personal and professional. Knowing that something will embarrass me at the beginning (and possibly longer) has become a sure sign that it's something I'll probably be glad I did. And because of that, the humiliation itself isn't really so bad.
So go on! Do something embarrassing today!
(This message brought to you by your local Screw Stodgy Old People Club and the letter "O!" ;)
October 4, 2013 7 Comments
I'd forgotten, or never appreciated, how stone cold awesome Daniel-san's mom is. She's supportive, doesn't stop trying to communicate, and doesn't freak out over things like going to a party or dating. She also apologizes when she's wrong, and doesn't apologize for wanting to hug or kiss her son in front of people.
And speaking of hugging, I seriously want to hug whoever's responsible for Mr. Myogi's teaching style. SO dead-on. He also does Chinese massage pretty authentically, though the clapping-the-hands-together bit is a Hollywood affect (understandable though; you can't see it when a healer heats their hands IRL), and he would have almost certainly "fixed" Daniel-san's leg with accupuncture (which, they don't say he *didn't* I guess, but he certainly didn't have any gear with him to do so). Though it's funny that before the experiences I've had with Chinese medicine, I thought the "Mr. Myogi fixes it and now he can sorta walk on it again right away!" thing was silly — but it's actually quite accurate. Especially for muscular and soft-tissue injuries and overtraining, those needles are *magic* in the short-term.
Years ago when I rewatched this, it was for the fighting — because I have some experience with Shorin Ryu and crane-style kungfu, which is what Daniel-san is learning (yup, only the bad guys in the Karate Kid are actually using karate). This time the teaching styles and the characters are both more interesting – maybe because those aren't the styles I'm actively studying anymore?
Although from any perspective, that crane-kick climax is still *amazing*.
The music, on the other hand…uuuuhhhh, nothing from the 80s really held up well, did it?
Kids and bullies, high-school boys and girls, and parents and old martial artists are all portrayed nigh perfectly here as their archetypes: Simplified in the way movies do best, in service of a story, with real emotions and fake details; but the end result is that if you know the emotions, you can follow along flawlessly. Though I'm sorry to say that BAD martial-arts teachers, while never as cartoonish in my experience as the dreaded Cobra Kai teacher, also get their souls writ large and clearly in this film. I don't think I really have to say this, but…If any teacher reminds you of that guy, even for a split second, RUN.
When I was a small child I had this weird dream that I grew old and woke up and looked in the mirror and I was Mr. Myogi. …::looks nervously over shoulder::…
September 19, 2013 3 Comments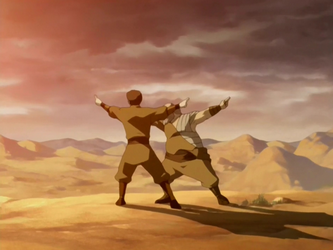 This post is about punching really hard, smiling really softly, and watching cartoons.
(It's also really long, so click through to read the rest.)
August 3, 2013 2 Comments
So, tomorrow's the launch/thank-you party at the local makerspace, complete with awesome music act and, er, food and beer assuming I pull that together (I'm sure I will; there's a whole day and a half left). But lords and ladies, I cannot begin to express how drained I feel after the weeks of active labor at the end of dragging the Second Edition into the world….whew!! My actual sleep has been pretty stable and fine, actually; but mentally I'm just worn down to the proverbial fibers, you know? That was a VERY long project, and the unexpected uphill at the end was killer. Reminded me strongly of "Heartbreak Hill" on the Boston Marathon route, which was quite agonizing enough on a bicycle; I'd say that I can't imagine what running twenty miles and then getting to that fucker would be like, except that thanks to the Second Edition, I totally can imagine it. ;)
(The Ubersleepbook page is all updated, and announcements sent, but just in case you're watching here rather than there: Print edition / Ebook edition; and thank you!!)
To that end, I have a whole slew of cool follow-up plans for the book now that it's out, but I think I may have to take a breather first. I signed up for sailing lessons so I could stick that in my belt before summer's over, so maybe I'll shift my focus off the screen for the next few weeks and just focus on not capsizing into the Charles.
Othere very general updates, since that's about what I feel up to: Have been 98% Gluten Free since, um, whenever I last wrote about it — a few months ago? — and all my digestive problems have promptly evaporated, so a rather confused (since I have no idea why that would have worked; it was a guess) YAY for that. (I say "98%" because I've cut out wheat pretty much completely — thank goodness for living somewhere that wheat-free food is relatively easy to find — but haven't been super strict about avoiding secondary sources of gluten, such as semolina and oats. I don't eat them a lot, but I don't avoid them, either. It could very well be that my problem was with wheat, more than gluten, anyway.)
The degree to which my sanity depends on rice crackers, chickpea-flour crunchies and all-corn tortilla chips is a little embarrassing. However, I did lose a bit of stomach-padding (quite probably just due to exercise; been biking and training my butt off) and I feel most excellent compared to a few months ago, so WOOHOO.
A few weeks ago my sifu pinned me with A Look and said that I should back off that stretch a bit, because "it's worth it to not do as much now so you can train again in a few hours. We're not weekend warriors here." And it kind of hit me for some reason when he said that, how very much traditional Chinese martial arts has become central to my life. I tripled my training-schedule prior to the Grandmaster's visit and workshop, but since then, if anything I've only upped it even more. (I *do* train every few hours, on my own; and incorporating what I know bleeds into every other thing I do; plus I'm still on the elevated lesson-schedule I started a few months ago, and have no intention of lessening it.)
I started studying Taiji because it was the next reasonable evolutionary step in my philosophy training – because sorry, past a certain point analytic Western philosophy is just wrong, and Continental philosophy just circuitous, and reading Eastern philosophy just totally misses the point – and I didn't really treat it as serious athletics until pretty recently…but now I look and I've re-tooled so much about how my body works, and started seriously delving into applications and linking different styles together and more definitely-advanced stuff; and moreoever, I can't imagine a future I like where I'm not continually studying and progressing in this, as both a philosophy and an art. And as an art, it's no joke — it uses every atom of your body, mind, and spirit; and for an incredibly fast learner like myself, it may only take two decades or so to get to the point of really exploring and manifesting it, rather than just doing rote exercises. Today it only took me three tries to correctly pull my Sifu's arm; and that was a huge victory. …Obviously I should write more about that at some point; consider it On The List.
Speaking of The List, I also finished the first draft of my novella! (Fuck, I really need to name that thing. It's in the capable hands of my favorite alpha-critter now; maybe something he comes up with will help me do that.) Anyway, it's not one of the Big Three stories that perpetually haunt and fuel my guts, but it's next in line below them, and if I successfully put together this 30,000 words of science fiction, I'll be both thrilled and, I think, ready to turn my attention to one of the novels again. (Fun fact: I've written each of the novels more than once, and every time thrown them away, because I just don't have the chops as a writer yet to make them happen the way they are in my, erm, firmament.) I also have a neat idea floating around in my head, about reincarnation and insects, that I want to get on while the novella is under the knife.
I'm writing and doing mad taiji. For better or worse or whatever reason, that statement makes me feel successful more than anything else, I think, ever could. That I'm also learning to sail and climb, and that my underwater hockey game is coming along damn nicely and I'm able to maintain my bike and myself well enough to handle regular 20+ mile rides, are awesome bonuses that I very much appreciate the opportunity to pursue.
I have zero complaints, world. I just happen to want to pass out on my mental face for a few days, once this launch-party thing is over, ok?
Love you! ;)
PD
July 11, 2013 6 Comments
Difficulty concentrating today.
Strange bruises up and down my forearms from spinning (staff-spinning! Am learning to spin staves and holy hellfire is it awesome).
I tend to go looking for food when I'm tired. (Yes, when you're polyphasic you have more chances to sleep, but you also have to miss less of them due to stress before you feel ickyshit.) Thankfully apples are tasty and make me feel full, so yay lack of nutritional consequences.
I will be carless again for a while, it looks like. I had gone a year carless, rather enjoying that you can do this in Boston and I'd never done it before, until I bought my last car six months ago. That car (which darnit, I loved) was totaled in an accident this month, and I won't be able to afford to replace it for a while, so back to carless I go! To keep it from being depressing, I will treat it as an adventure, a reason to get better at fixing my bike and skateboarding on the very lumpy streets and sidewalks, and an opportunity to learn some more cultural lessons.
I owe a video to, um, who or whatever I'm doing the videos for. Better be quick before too much else builds up to talk about, I think. One thing I'll put here to save myself some time there: Physical exertion often brings about some degree of 3D; I think that's in part why some people do it, especially the really extreme/scary kinds. BUT it feels TOTALLY different to do it on purpose, for example when you're swimming six inches from the bottom on your tenth consecutive underwater pool-length with twenty or less seconds to breathe in-between, and there's nobody there to make you keep going all the way to the other wall but you need to if you want to get better, so as a last-ditch effort you reach in and twist…and suddenly you're looking at the bottom of the pool in 3D, and your heart-rate drops and you make it the rest of the way clean and easy as underwater pie.
One other interesting 3D thing: What you see in 3D, you remember. Something about that focus writes things really, really clearly into your (or at least my) mind. I can still count the dirt-grains on the pool-bottom, and that was two days ago. Hmm!
Had my evals for taiji today. Am doing okay — fundamentals getting a bit ahead of form, but it's warm out so I'm adding forms-practice in the park some mornings starting next week. Had an AMAZING experience where the instructor is patiently explaining, explaining, explaining how to switch focus (I KNOW RIGHT) from using muscular force to allowing chi-force (later; that's a book and a half) to drive your movements, and I've heard it before but suddenly I get it, it happens, and the whole physical world goes FLIP HAHA and oh my shit, I feel awesome. It lasts about thirty seconds, but it was thirty seconds I'd have gladly paid a year's tuition for again and again. That…well, if 3D is a different dimension of attention, this was the corresponding different dimension of physical control. (And think about how easy it is to control where your attention is — how little effort it takes to move it — versus how easy it is to control your entire body, and you'll realize why it takes decades to learn this thing. The analogy is conjecture of course, but I'll stand by it for now.)
And writing is awesome…I'm 7/10 done with my novella (yup), I think my epic poem about Detroit is finished (yeah I know) and I got an idea for an updated Desiderata-type bit of prose that's only about 1/3 finished but really fun (shut up hehe).
The key to difficult times is knowing where your keys are. Mine are in taiji, in writing, and in being able to communicate with people — having contact and conversations, and maybe also some drinking and snogging if I'm lucky. ;) So however tricky and tired and expensive and etcetera things are lately, I know that I'm doing okay, because I know what lights to measure by.
May yours be known and shine bright, too!
March 29, 2013 No Comments
Yes, those are warm-ups.
Yes, I know people whose warm-ups look much like this. (Mine look sort of like this too, but only if you take it apart into components and do it at half speed and three-quarters as far. ;)
I've been rededicating myself to my martial studies this past month — with good results; I'm sore in places I can't describe again! — both for obvious reasons and as part of the NYE project, which connection I hope I'll explain in another video soon.
Anyway, the moral of the video is that if you love something and do it well, even the warm-ups will be badass!
(You think I'm joking, but I'm not…)
February 24, 2013 No Comments
Oo, I was good all day, and enjoyed it even, but come eveningtime — when I get the most snacky — the having of cheater-food in the house from yesterday totally caught up with me, and I ate a bunch of (lovely, lovely) chocolate. Now I feel a familiar kinda sick. ::sigh::
I will HAVE to get better about this if I'm to survive the holidays without gaining a few millimeters of bioprene*, that's for sure. Hockey was even canceled today because so many of our players are out of town — augh I hate the holidays sometimes!
In more interesting/relevant news, I realized that I forgot to point out a wrench that polyphasic sleep throws into this diet — eating a high-protein breakfast within a half-hour of waking is tough when you wake up at four a.m. and only went to bed a few hours earlier! Of course, if I didn't eat in the evenings — which I shouldn't, especially sugary shit, I know; that's kind of the point of this I guess — might not be so bad, but on days like today when I add about 300 calories after 11pm, it's going to suck. Must fix must fix must fix….
*bioprene: A much-loved diving term for layers of "naturally-occurring neoprene", which, of course, makes you float. ;)
EDIT: Threw out the rest of the chocolate. Tomorrow night I need to remember how I felt tonight — heart-poundy, sickish, sluggish, and icky. Before I got into the sweets, I had vegetables as a "late snack" and felt great, and was looking forward to breakfast; then I went and ruined it. Best antedote is to not do it again! ::goes to bed humming selfhacker mantras::
December 18, 2012 No Comments
"You can't," is the general consensus I hear when I talk about dieting.
Reason one: I harbor a long icky history of self-esteem problems, a lot of them stemming from or tied to my self-perception as "fat" when I was younger (and not fat, but the kind of pudgy you'd expect from a sugar-laden diet and not much exercise). I fully admit that people who've known me since childhood who are worried, based on my history, that I could develop an eating disorder aren't just whistling Dixie. I'm truly grateful to be over that part of my life, though, and as far as proving it, well, here's my chance. ;)
Reason two: my greatly improved exercise and eating habits over the last two years. People who've known me longer than that have seen me shed two clothing-sizes and go from acceptably-sized-for-the-midwest to pretty-darn-svelte-especially-for-a-mom. At my whopping five-foot-three (160cm), I'm anything but overweight at 57kg (~127lbs), especially when you consider the amount of muscle I'm carrying around (you can't see them in the nudie pics below — oh yes, that's not a joke, in the subject-line! — but I have swimmer-shoulders and visible biceps in addition to thighs that go all carve-y when I flex 'em).
So why, then, have I been researching diets for the last few months, and why am I doing the shopping today to start Tim Ferriss' "Slow Carbs" diet this week, when even I agree that wearing an American Size 2 in pants is quite few enough pounds to weigh thank you?
Before I answer that, let me add that I also DON'T worship at the altar of zero body-fat, as many health- and exercise-nuts tend to. We'd all like to see our abs more, but I'd never want to give up the robustness of constitution that I have compared to most of the people I know who carry no body-fat at all — THEY miss a few meals and get weak or lose muscle; I don't — and they get sicker, and faster, and recover more slowly than I do; partly because my immune system is awesome, but having some reserve energy to burn is part of what keeps it that way.
So back to the question: Why a low-carb diet then?
It's not, I swear, because I'm back on the body-hating train. (I took the nudie pics — which aren't *really* nudie of course, but certainly count as mad revealing by my standards — because you're supposed to before you start a diet; but also partially to prove that I'm not in self-hating mode…if I were, no way could I post those!)
No, I'm doing this because now that I have so much better a feeling for and relationship with my body, I can feel how wrong my eating is. I'm a carb junkie; I fight my sugar-addition much better than I used to, but have never really kicked it; I know my blood-sugar usually isn't good and I always feel heavy and slow from eating, or weak and empty in-between. I know from research and watching other people that this isn't what a healthy diet looks like…and I'm getting older, darnit; eating well is becoming more important, especially if I want to continue to look and feel awesome (and awesomer) over the next few decades.
And it doesn't show too much (I'm lucky to have a solid frame and a lot of muscle, remember), but my body-fat percentage is about 60% higher than I'd like it to be: All my best calculations put it at about 30-32%. I'm sure less than 15% would be bordering unnatural for me, and like I said, I'm not looking to turn into a bodybuilder here — I rather like my curves for one thing (and so do other people, heh) — but the handful of butt, thigh, stomach and upper-arm I can grab is only going to contribute to saggy skin later on, and it's only there because I live on largely bread and sugar, and don't get enough water, protein and fiber, anyway. Plus, hopefully this isn't TMI, but I also have occasional outbreaks of tinea versicolor; it doesn't bother me (yet, anyway), but it's another indication of off-balance sugar.
SO — Fixing time! If you give two craps about all this, click the "More" link to get the detailed plans (and oh yeah, the nudie pics ;).
December 9, 2012 10 Comments
*bok*
(This makes sense, I swear. I'm titling a post full of updates on things while making vague Thanksgiving references while poking the memory of one of my recent favorite books. Don't be scared; this kind of thing happens all the time — just chill, and enjoy being a Chesterfield sofa for now.)
It's possible…probable…okay, likely that I drink too much coffee still. I'm putting it firmly on the Fix Later list, though; especially in light of having successfully eliminated almost all wheat gluten from my diet in recent weeks (and that has me feeling much better! I was all bloaty and gastrically unhappy, and I'm fortunate that the first thing I tried — cutting out wheat — had an immediate positive impact). But you know that when you make an offhand comment about not really being addicted to caffeine and everyone in the room laughs mightily, that's probably a hint right there.
Getting an opportunity to practice not letting emotions overwhelm me lately: I'm quite sad about the holidays. It'll be nice to see my family, definitely; but it'll also involve taking expensive disruptive trips to somewhere even colder than Boston and with much less exciting anything to do — gods do I not miss being stuck in the house during those bleak Michigan winters, wondering if I ought to go wander around the mall just to have a reason to get out — while the majority of my friends are off playing in hockey tournaments I have to miss, and going to warm places for diving and hammock-on-beaching and such. I will admit to being grumpy about this. I'm trying really hard not to be, but it's tricky. I think a possible antidote might be to start planning something better for next year–? We'll see.
[Idea had after writing this: Also, I could start planning, or trying to plan, a few cool things to do over the Xmas trip -- it may take a little sub-travel, but surely the entire Midwest isn't such a hole that I can't find some people to visit, a hockey team to practice with, or some event worth checking out...right?]
The Second Edition is excitingly near done! I got the completed proofs back from the (amazing!) designer the other day, and they look phenomenal, and one of my big tasks now is to go through them line-by-line for the no-really-one-last-time proofing. Then it's cover time and we're in the home stretch! Super geeked about that — this is taking a long time compared to the first, but when I look at the difference in quality and all the extra content, I know it's way worth it.
Important note: I am still struggling to find a photographer for the Second Edition cover photo & About The Author pic. It should be easy and fun work, and net someone a very good portfolio credit in return — if you know anyone in the MA area who might be interested, please let me know? (If I don't find anyone soon, I'll improvise, and that'll work fine; but for obvious reasons, I'd rather meet/help out/work with a local artist-type.)
I haven't put up the sleep study flyers though, and I'm not sure I will — looking into it more, it's just a pain to flyer things around here…I dunno. Things to ponder over the holidays. I don't anticipate that I'll have trouble getting enough people into the study proper — there are already more applications than there are slots, though obviously the bigger a field of candidates we have, the better, generally speaking — and I've been made nervous about the local attention by some recent comments I've gotten about how the (many!) prominent sleep-researchers in this area will view my conducting a study. I'm totally going to do it anyway — they should have done one if they wanted to so badly, darnit; I personally have been sending annoying emails to this effect for years — but I'd much rather put off getting their attention about it until after, or at least during. Still percolating on that one.
I haven't forgotten that memory class I wanted to run, either — I think about it all the time, especially now that I have a bit more time myself, and it's still something I really want to work on. (I especially have a deep, inexplicable desire to memorize the Periodic Table.) Pulling together a time & method that works for more people than just me is the current challenge; plus there are a few more places I'd like to advertise it; but really it's mostly ready and I should just do it. Sort of instead, I started a 10-day program that claims to make you really good at mental calculation, because it's always annoyed me how much I suck at that. It's going well so far — day one, I shocked myself by rocking off sums of 5-7 two-digit numbers at a time without much trouble at all! Yay brainhackery.
This also marks week 3 of being self-employed, which is still startlingly similar to both being unemployed and to being full-time employed — I'm stupid busy, but most of my work is trying to find work, so it sure isn't paying much. Stressful to be sure, but there's still plenty enough probability that this may turn out to be a very positive career-event that I'm focusing on keeping my chin up and doing my best. Productivity is a real challenge in these circumstances, but definitely one I feel I'm qualified to tackle — I'll make sure to let ya'll know what I come up with.
Aaaand I think that's about it — World Updated; Stuff Said; time to move on. Hope everyone is well!
-PD
November 20, 2012 Comments Off